So as we previously reported the Daleks are returning in the 50th Anniversary of Doctor Who, which is to be expected as they are the most iconic enemy in not only the best tv show but British culture!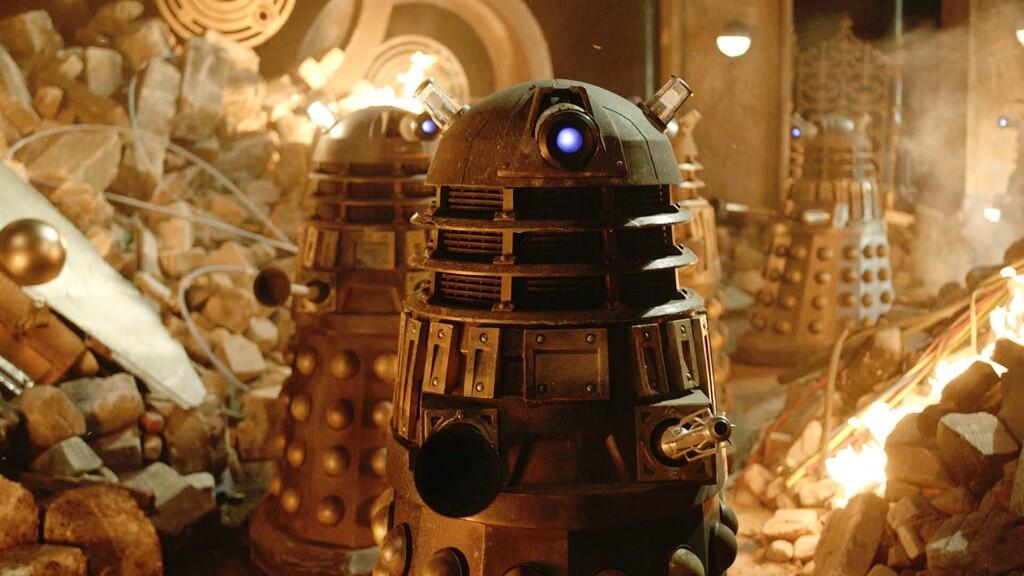 The image revealed by Doctor Who's official twitter and again by Doctor Who Magazines twitter. Prior to the release of the image, UK fans were counting down to seeing the supposed 50th trailer that was aired in America at comic con, but were bitterly disappointed when it was revealed to be a comic con exclusive.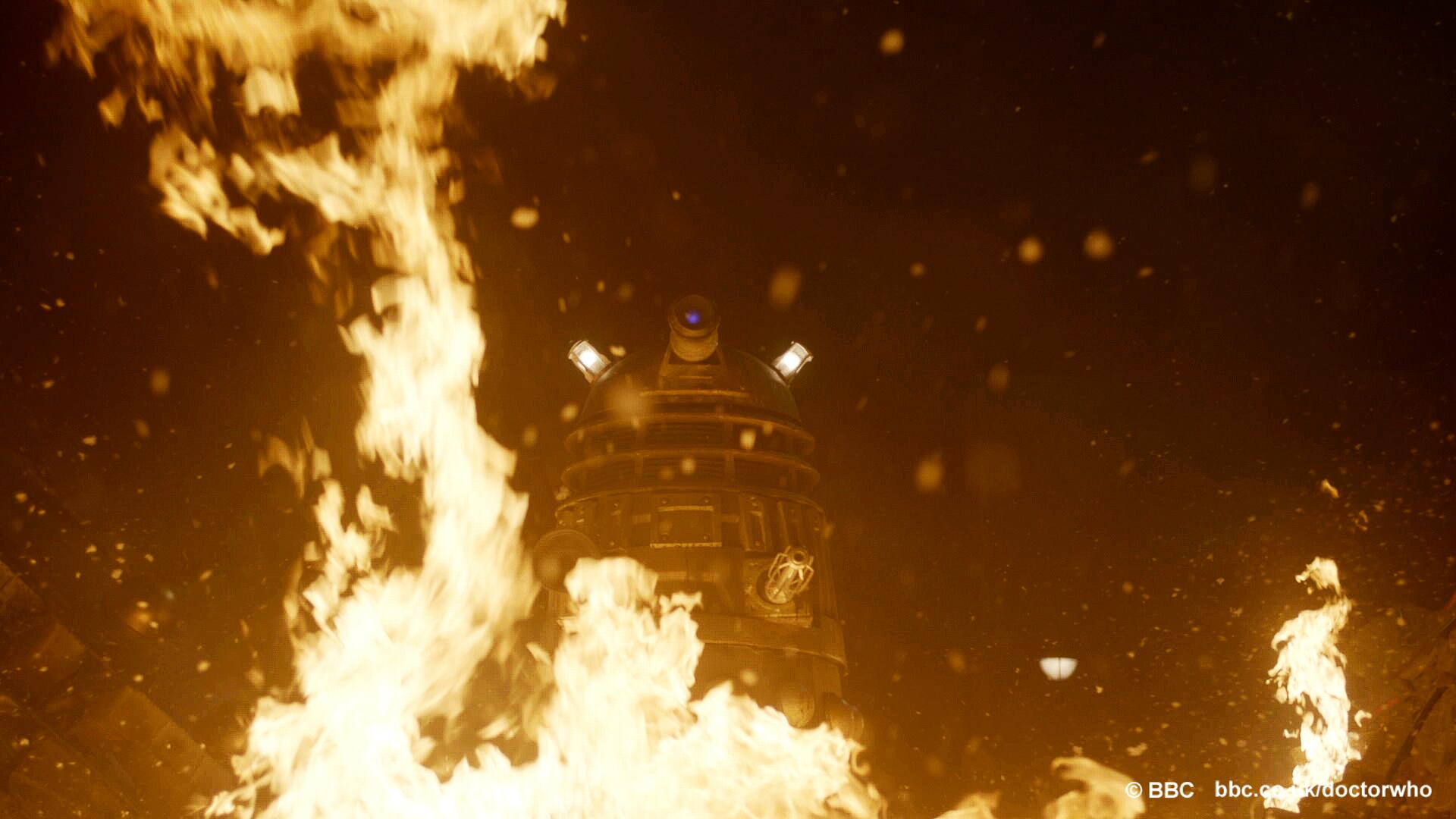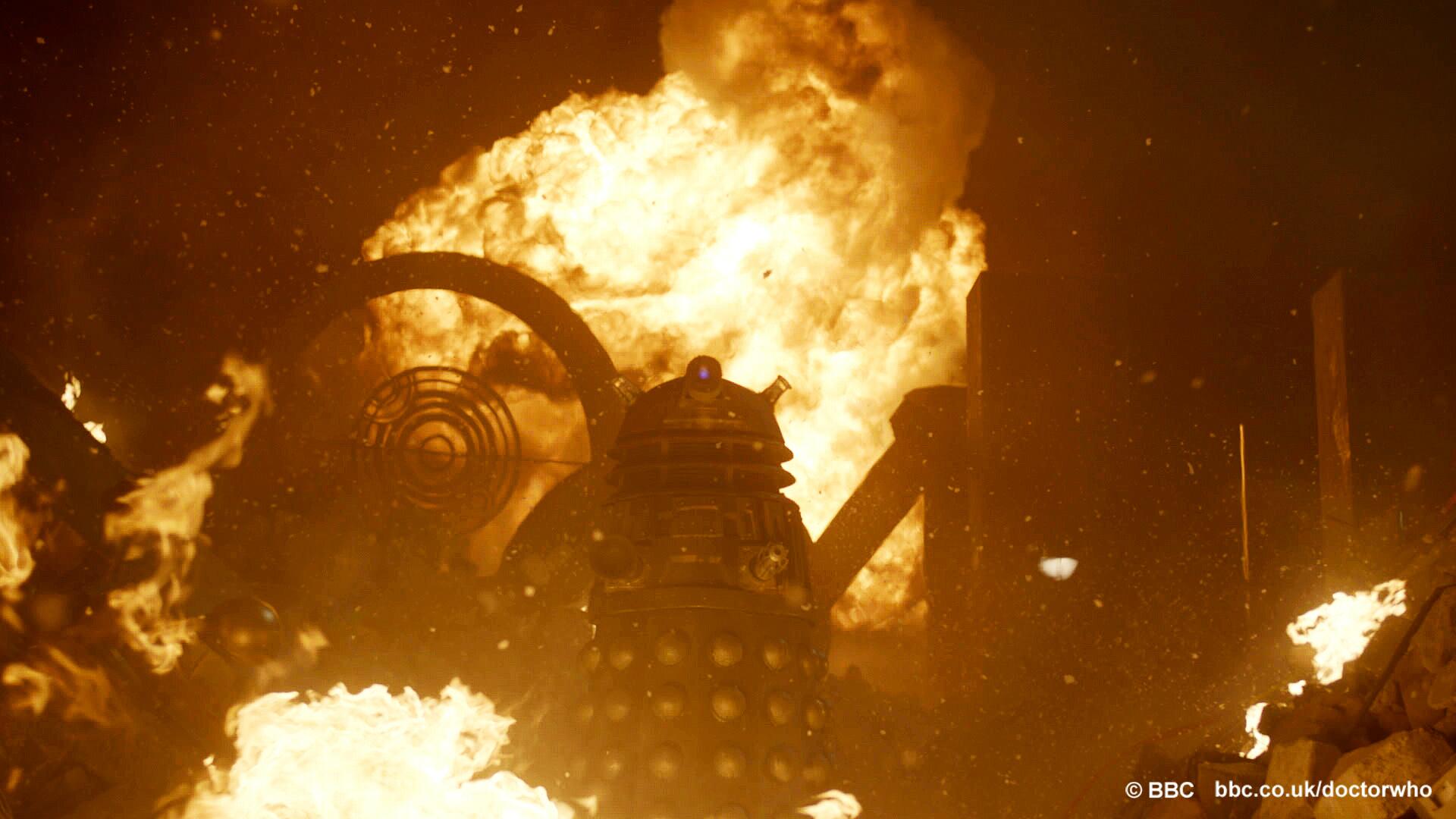 My initial thoughts were "It's the Time War!", as fans generally believe Hurt to be the incarnation of the Doctor who ended the Time War due to his negative actions and hybrid outfit of the 8th and 9th Doctors
The background seems Gallifreyan with the circular shapes and objects and gate. But thing bugs me… Would Time Lords use bricks? We have seen the Citadel of the Time Lords during the Time War and long before it, and it's buildings are always futuristic in design.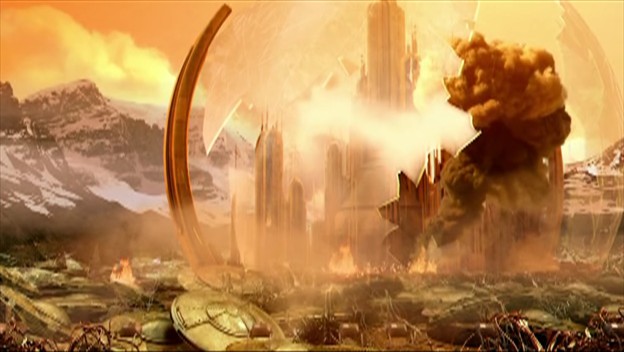 What are your thoughts and are you excited to see the Daleks back in Action? Here's hoping it is the Time War!